Remember Crumb? You can read his story here, but in short he arrived at Banfield, The Pet Hospital in Cherry Hill, NJ looking like this: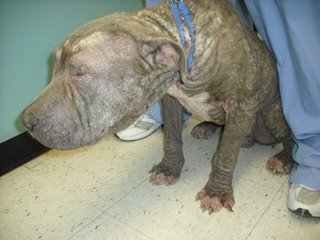 Well, Alanna's just sent me an update. Six weeks later and he is so much better. The doctor performed surgery to repair the ulcer in his eye and now it is almost entirely healed. His fur continues to grow in and he just got neutered! He's still living at the office waiting for a forever home, but he is totally happy and much much much more healthy. Check him out: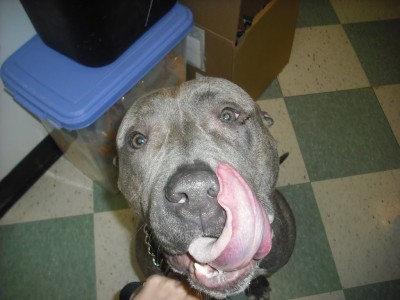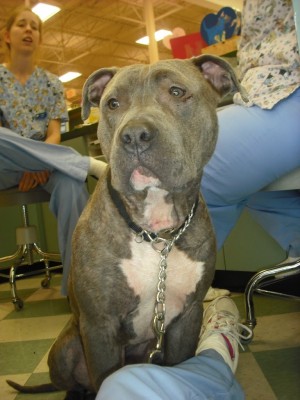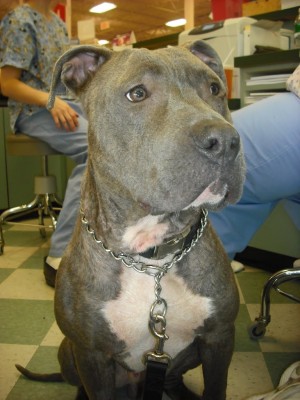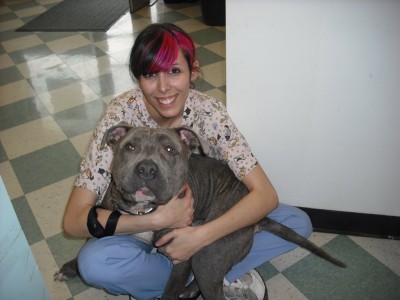 How handsome is he now? It's an amazing transformation for this sweet guy. That's Alanna with him above (isn't she pretty?).
If you are interested in adopting him, contact Banfield, The Pet Hospital and call the office at 856 317-0505.