We are excited to have Rachel Lane of Leash & Learn coming to Brooklyn to teach a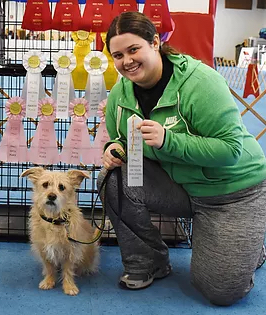 Rally Obedience seminar on October 28th.
The goal of Pointers for More Points is to help you and your dog get the most out of every run you have! Stop giving away easy points with sloppy sits, out of positions, and repeated cues. By focusing on timing, positioning, stays, and heelwork you can make small changes in your practicing and trialing that will have a big impact on your score.
This seminar is appropriate for dogs with and without rally obedience experience. Dogs should have a foundation in basic obedience (sit, stay, down, heeling), and be able to work around other dogs and people.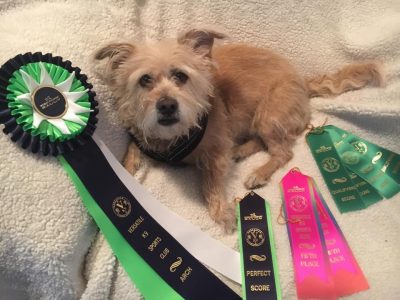 Rachel and her terrier mix Dustin have earned numerous titles in both AKC and WCRL rally. He achieving his Level 1,2, and 3 titles, all with an Award of Excellence, Level 1 Championship, Level 2 Championship, Rally Champion (ARCH) and Rally Champion Excellent (ARCHX) with WCRL. In AKC, Dustin has earned his Novice rally title and qualified for the 2016 national championship. Rachel and Dustin have also competed in freestyle and nose work, and enjoy trick training and parkour.
Registration for this 2 hour seminar is open online now. Only 6 working spots, so don't miss this fun opportunity.