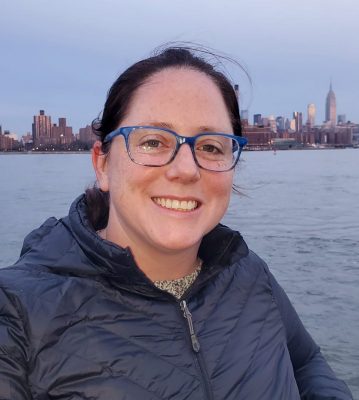 Toni Walton, CPDT-KA received her dog trainer certification (CPDT-KA) in 2017. She is a professional member of the Association of Professional Dog Trainers (APDT) and the Pet Professionals Guild (PPG), as well as Grisha Stewart's Animal Building Blocks Academy. Toni is an approved evaluator for AKC's S.T.A.R Puppy and all levels of Canine Good Citizen (CGC).
Growing up in South Africa, Toni developed a passion for animals and their wellbeing. She had always wanted to work with animals, so Toni made the decision to give up her desk job in 2014 and started walking dogs in New York City. Simultaneously, she undertook a dog training program at Animal Behavior College. The program included working with a local mentor-trainer and she graduated in 2015.
Prior to training with Doggie Academy, Toni was a dog trainer at Petco, spending three and a half years training in various Unleashed stores throughout New York City. There, she taught all levels of manners for both puppies and adult dogs using positive-reinforcement techniques. Toni enjoys continuing her education in training and behavior, and she frequently takes rigorous courses in topics such as dog aggression.
Toni has two South Korean rescue dogs from Korean K9 Rescue. Astro is a 21lb Jindo terrier mix, and Lyra is a 15lb mix of six Asian breeds.
Services offered