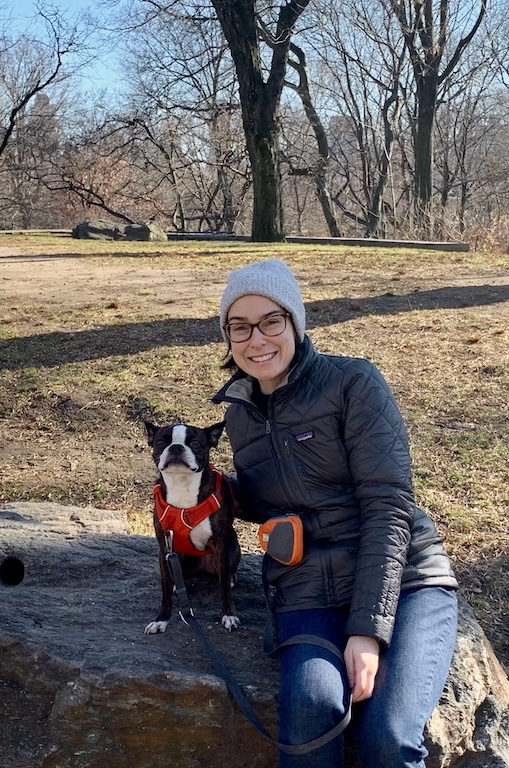 Ilana Riggi is a certified dog trainer through the CATCH Canine Trainers Academy. After completing her program, Ilana joined Doggie Academy as an apprentice where she continued her education and further honed her training skills.
Ilana became passionate about training when her pup, Lailah, developed fears and reactivity around other dogs. Through reward-based training, Ilana has helped Lailah to reduce her stress and reactivity in her busy urban environment.
Ilana is most interested in bringing early socialization to puppies and kittens as a way to prevent fears from developing in adulthood. Ilana's training philosophy is to train through love and make it fun.
Services offered