Haven't figured out what to get for the dog-loving party animal in your life? I found this at CrunchGear and it looks amazing:
Bark4Beer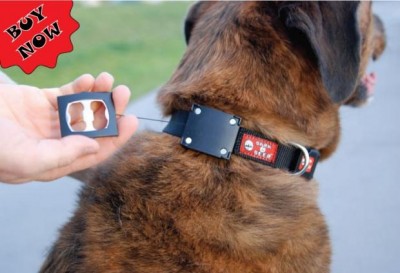 It's a dog collar with a retractable bottle opener! This would have been perfect in college. Our dogs, Magic and Amber, would have been even more popular at parties.
Once you have the Bark4Beer all you need to do is teach your dog to fetch the beer first. If you need help with that, give me a call (for teetotalers, this works for soda too).