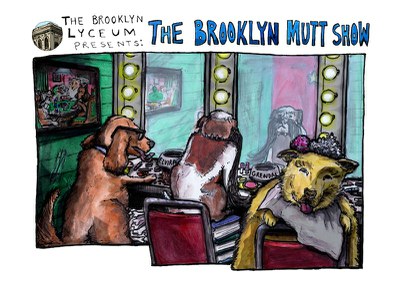 For the 3rd year in a row, I will be the resident trainer at Brooklyn's answer to Westminster: The Brooklyn Mutt Show.
At this event, every dog is celebrated not just the poofy, primped purebred. So, bring your cross-eyed cross-breed, your snaggle-toothed shelter pooch and your hairy Heinz 57 mutt to the Brooklyn Lyceum for a weekend of doggie fun.
On March 24th & 25th enter your dog to compete in categories such as Softest Ears, Most Animated Tail and Sloppiest Kisser. Admission for humans is by donation and $25 in advance to enter your dog in the competition. All proceeds go to the Sean Casey Animal Rescue and the Wild Bird Fund.

The team from the Brooklyn Dog Training Center and I will be on hand for dog agility and obedience demonstrations as well as answering your training questions and much more. I hope to see you there!