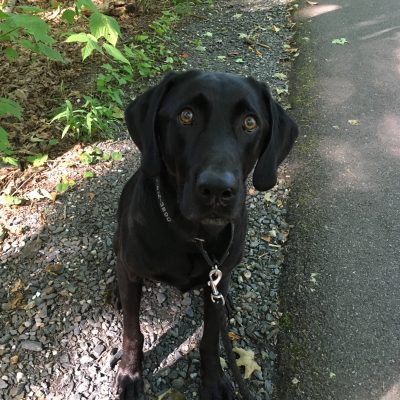 Hank and I have been competing together, mostly in agility, for six years. He's going to be nine this winter and he is definitely slowing down. Hank also gets much less one-on-one time with me and Fever occupies most of my training time. But when Hank does get to work with me, he still loves it and he lights up. Thinking ahead to when I retire him from agility, I would like to find some activity that allows us to continue to work together.
Rally-O could be fun for the two of us. We have already trained many of the required skills as a part of our agility basics, but it is much less taxing on the dog's body. I am hoping that with minimal training, we can casually compete in Rally together.
However, after reading the finer points of behaviors I am doubting our preparedness. For example, points are deducted if the dog moves his feet after the "Stand." I taught Hank the "Stand" in such a way that he hops up and lands on four feet. It's cute, but by necessity he shuffles his feet after he stands up to regain his balance.
I have also never asked Hank for so many behaviors in a row, for such a long period of time that all require handler focus. In agility, I send him to an obstacle and he knows what to do based on what the obstacle is. In Rally, he has to take all of his information from me.
We are going to fine tune our skills as best we can in the next few weeks, and then go and have fun. Competition may not be fun for everyone, but Hank and I love stepping to the line together. Win or lose, if we have fun we will be back for more.