The home of Doggie Academy's group classes, Ciao Bow Wow, has a fantastic new location at 11 Maiden Lane.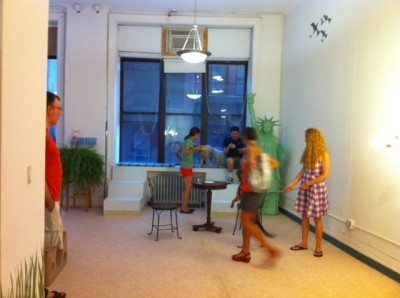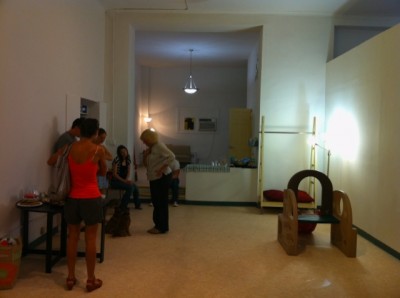 The new Ciao Bow Wow opened earlier this month, but I went to their open house beforehand for a sneak peek. It was a really fun afternoon of wine, cookies and dog stories. I loved seeing clients old and new. The dogs had a great time too, romping around the giant space (and trying to grab a cookie or two).
I snapped a couple of quick photos to give you a sense of what it looks like. By now the beds, gates and cleaning supplies have been moved in and I'm sure the pups are loving it!
The wraparound space is a very cool loft, but it has all the amenities that your small dogs will love. And, of course, the same caring staff is excited to be here.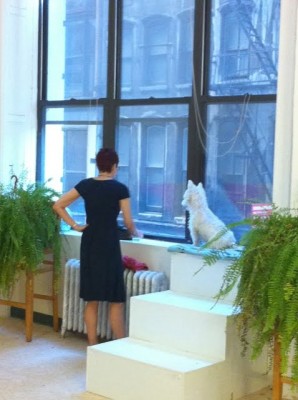 I just love this photo of Briscoe & his
mom enjoying the city views together.
Group classes begin this Tuesday, so register today and see this amazing daycare for yourself.