All you dog loving fashionistas get out there and support Stray from the Heart!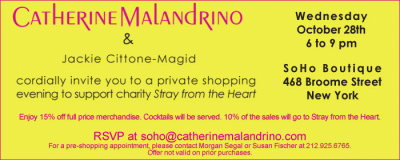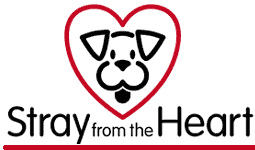 Catherine Malandrino and Stray from the Heart Private Shopping event
When: Wednesday, October 28, 2009 6pm – 9pm
Where: Soho Boutique, 468 Broome Street, NYC 10013 212.925.6765
Guests will enjoy 15% off full price merchandise for the evening. Cocktails will be served. 10% of the evenings proceeds will go to benefit Stray from the Heart.
RSVP: soho@catherinemalandrino.com