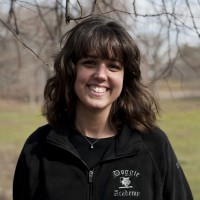 Sarah Westcott, CPDT-KSA is the President of Doggie Academy, Inc. As a Certified Professional Dog Trainer-Knowledge and Skills Assessed, she offers training and behavior counseling to New Yorkers and their dogs.
In addition to private sessions, she teaches puppy, manners, agility and behavioral group classes.
Certified Professional Dog Trainer-Knowledge and Skills Assessed
Professional Member of the APDT
Professional Member of IACP
Founder of the Brooklyn Dog Training Center
AKC Canine Good Citizen Evaluator
Agility instructor at Camp Gone to the Dogs
Certified in Cat and Dog First Aid by the American Red Cross
Animal wrangler for television and print
Sarah officially launched Doggie Academy in 2007 after working with some of the top trainers in the United States to study the science of how dogs learn as well as how to be an effective teacher to their human companions. In 2009 she earned certification through the Certification Council for Professional Dog Trainers as a Certified Professional Dog Trainer-Knowledge Assessed, then became one of the first people in the country to earn the Certified Professional Dog Trainer-Knowledge and Skills Assessed title.
Sarah is an AKC Canine Good Citizen evaluator and founder of the Brooklyn Dog Training Center. She has worked as a Trainer and Coordinator for The Good Dog Foundation, a non-profit organization dedicated to training and certifying dogs for animal-assisted therapy and a Behavior Counselor at a multi-location Manhattan dog care facility. Working with rescue groups like the ASPCA, Sarah has fostered several behaviorally challenged dogs including an aggressive Maltese, a petrified Pit Bull and one puppy that was seized by Humane Law Enforcement after being left for dead in an abandoned house.
She and her late dog, Charleston, volunteered as a therapy dog team for The Good Dog Foundation. Charleston was a Labrador Retriever rescued from the Humane Society of New York and appeared in catalog ads and as a cadaver dog in an episode of Law & Order.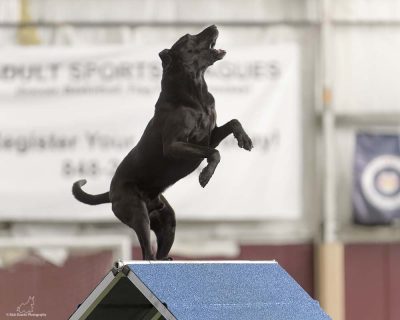 Sarah has a rescued Labrador named Hank and a young Border Collie named Fever (Speedoggie Going To Need More Cowbell). Sarah enjoys training & competing with her dogs in agility.
Hank RN AX AXJ MXP2 MJP2 MJPB OF CGC TKA APD RL1 RL2 RL3 has earned titles in AKC agility, USDAA agility, AKC tricks, AKC Canine Good Citizen, AKC Rally Obedience and WCRL Rally Obedience. In 2017 he was #3 in the country in WCRL Rally-O for Rally Level 3.  Sarah and Hank were honored to be amongst the competitors at the very first Master's Agility Championship at Westminster and were thrilled to win the 24″ Excellent Standard class! Hank has also appeared in an episode of The Hunt with John Walsh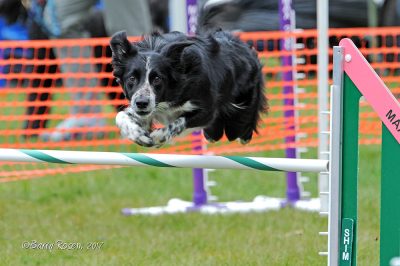 Fever AX AXJ NF CGC TKA DN AD began competing in agility in late 2016 and now competes at the Masters level. She was seen in an episode of Blacklist:Redemption in early 2107, in a commercial on Animal Planet that aired during the 2018 Puppy Bowl and is featured in the Netflix show Seven Seconds. Sarah and Fever also enjoy training in sheep herding, dock diving and disc dog.
In addition to titles in AKC agility, USDAA agility, AKC Rally, WCRL Rally, AKC tricks and Dock Diving, Sarah has also titled dogs in Barn Hunt and qualified in AKC lure coursing and UKI Agility.
As a full-service dog trainer and behavior counselor, Sarah draws from her extensive toolbox to craft a unique lesson plan for each client based on their needs and goals. She believes that training should be fun for both dog and human so that the journey is just as rewarding as the results.
Services offered