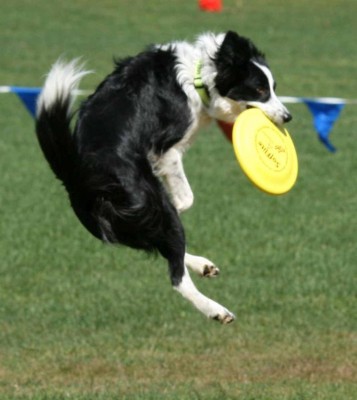 Hank & I participated in a Disc Dog seminar last month to learn how to catch and throw and Frisbee, respectively. It was a really fun experience and something that I'd like to do more of when I'm not devoting so much of my time to agility.
The instructor at the seminar was Marty Levy, who has been playing Frisbee with dogs for 15 and competes regularly. His dogs have won numerous competitions and awards in the sport. Most importantly he is terrific, engaging instructor that leads a really positive seminar.
And guess what? Lucky you, he's teaching teaching two more Disc Dog seminars this month! The seminars will be on February 27th at
Morris K-9 Campus
, with beginners in the morning and an intermediate class in the afternoon. If you've always wanted to play Frisbee with your dog or just to spend a few hours doing something cool with your dog, I highly recommend you
register
.