Have you ever heard of a Silver Labrador Retriever?
I had not, until someone asked me about them recently. And they do exist! Here's a photo: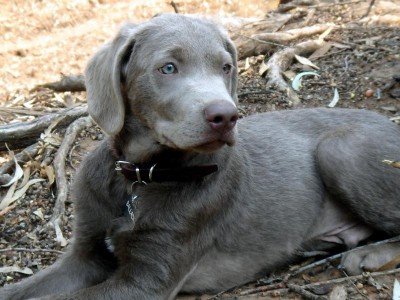 There is apparently a controversy surrounding the Silver Lab. The AKC recognizes them as pure Labs, however they list them as "Chocolate" (since Chocolate can range from Chocolate to Sedge… though I have not been able to get a definition for Sedge). There are several Silver Lab breeders to be found online and they list color variants as White, Yellow, Silver, Charcoal, Chocolate and Black. Many of these breeders are adamant that Silver should be included in the AKC breed standard.
I'm not one for caring about breed standards, but I have to say these look like beautiful dogs. I would love to meet a Silver Lab. Does anyone have or know one? If so, please share your thoughts about the dog(s).