Word of a sweet Pit mix that is in need of a foster came from a friend of mine on the Hillside Dog Run Yahoo group.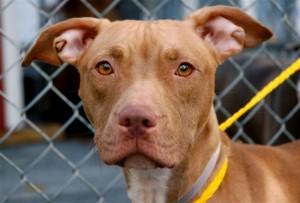 Ginger is described as petite, social and non-aggressive. Judging by her body language in her photo, she seems to be a great, young dog. She is in a city shelter and may only have hours left. If you or anyone you know is able to foster Ginger for a few days please call Linda at 917-319-4304.
Thanks, Karen, for passing this around.