Join the Doggie Academy Team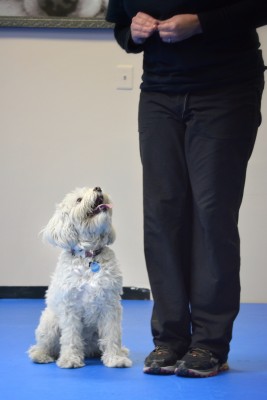 Are you interested in a career in dog training? The best way to achieve that goal is to study under professional dog trainers. We offer the opportunity to apprentice at one of the fastest growing dog training companies with some of the best dog trainers in NYC.
What?
Doggie Academy offers a free and unpaid apprenticeship. Most dog trainer programs charge thousands of dollars, but we are interested in developing future Doggie Academy trainers.
Apprentices are required to sign a non-compete and are not permitted to train dogs in Brooklyn for one year after leaving Doggie Academy.
Where?
To start out, apprentices are assigned to group classes at the Brooklyn Dog Training Center, 213 21st Street.
When?
Classes are usually weekday evenings and weekends.
The length of the apprenticeship is up to you. We only ask for a commitment of a few hours a week. However, the more you take advantage of the opportunities we offer the faster you will move through the program.
Your current skill level also dictates the length of the apprenticeship.
How?
Email a cover letter, resume and references to info@doggieacademy.com. Please note that due to the volume of inquiries we receive, we are not able to respond to every one.