Build or Expand Your Dog Training Business
Are you a new dog trainer looking to start a business? Or maybe you're an experienced trainer looking to expand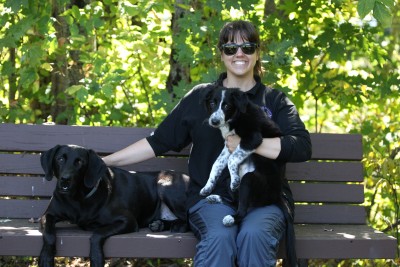 your business.
In either case Sarah Westcott, Owner and Head Trainer of Doggie Academy, can help.
Sarah Westcott runs two successful dog training businesses, Doggie Academy and the Brooklyn Dog Training Center. She built both businesses from the ground up and they continue to grow each year. After just three years in existence, the Brooklyn Dog Training Center had to move to a location with more than double the space to accommodate client demand. Sarah manages dozens of classes and lessons, several staff members and assorted vendors every week, in addition to running a 1,500 square foot facility.
Sarah can help you build or grow your dog training business and is available for business consultations by phone, FaceTime or in person at the Brooklyn Dog Training Center.
Contact for rates, scheduling and all other inquiries:
Please note that this service is for business consultations only. If you are looking for an education in dog training, see our Apprenticeship page.